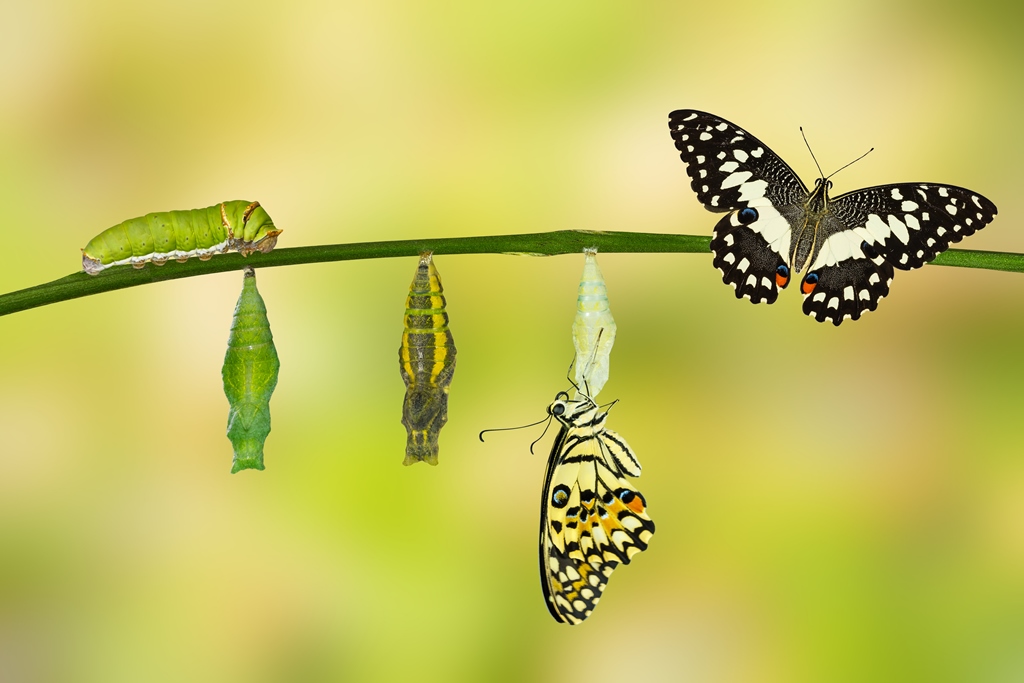 A Story of Transformation – A Fresh Start
The Butterfly and (
Us

)

A small seed exists by choice (our birth) knowing in time that it will become more magnificent than even it imagines at first.  It eats and eats and eats (taking in information, learning, indoctrination).  It instantly begins to grow and expand as a caterpillar (experiencing contrasts/desires and the scale of emotions). At one point it knows instinctively that it is time to form itself into a chrysalis giving the appearance of resting (go deep within to our soul level and begin the process of renewal through a bit of self-inquiry).  It is on the inside where the wonderful changes are possible  (coaching begins).  The caterpillar is rapidly changing (better feeling thoughts grow through soul searching and powerful questioning).  It is undergoing a remarkable transformation called a 'metamorphosis' (recognition and control over emotions, desires come alive).
The beautiful parts that make up the butterfly will emerge (

the awakening of self-empowerment

).  Once the necessary reshaping and growth occurs on the inside, it emerges (

understanding and learning to use the divine power of manifesting

). 
Once it adjusts to its new form, it pumps blood into its wings (

continued use of processes acquired during coaching sessions

) to get them working…and it flies… (

it is known now that the power within is stronger than any history, situation or circumstance

)! 
The butterfly (

client

) soars to new heights!   
*Coaching is an integral part in assisting the client in recognizing that the metamorphosis comes from within themselves.  It is the client's appreciation of 'what is' and eagerness and willingness to move through temporary challenges that opens a doorway to progress.  The coach/client relationship involves interactive and uplifting processes that are eventually imbibed by the client.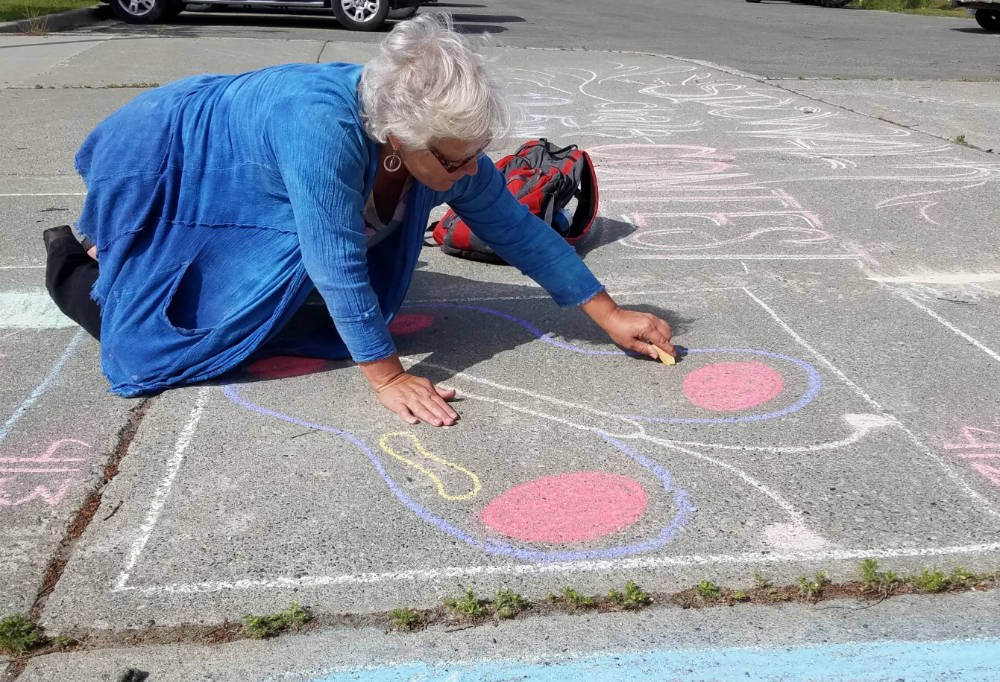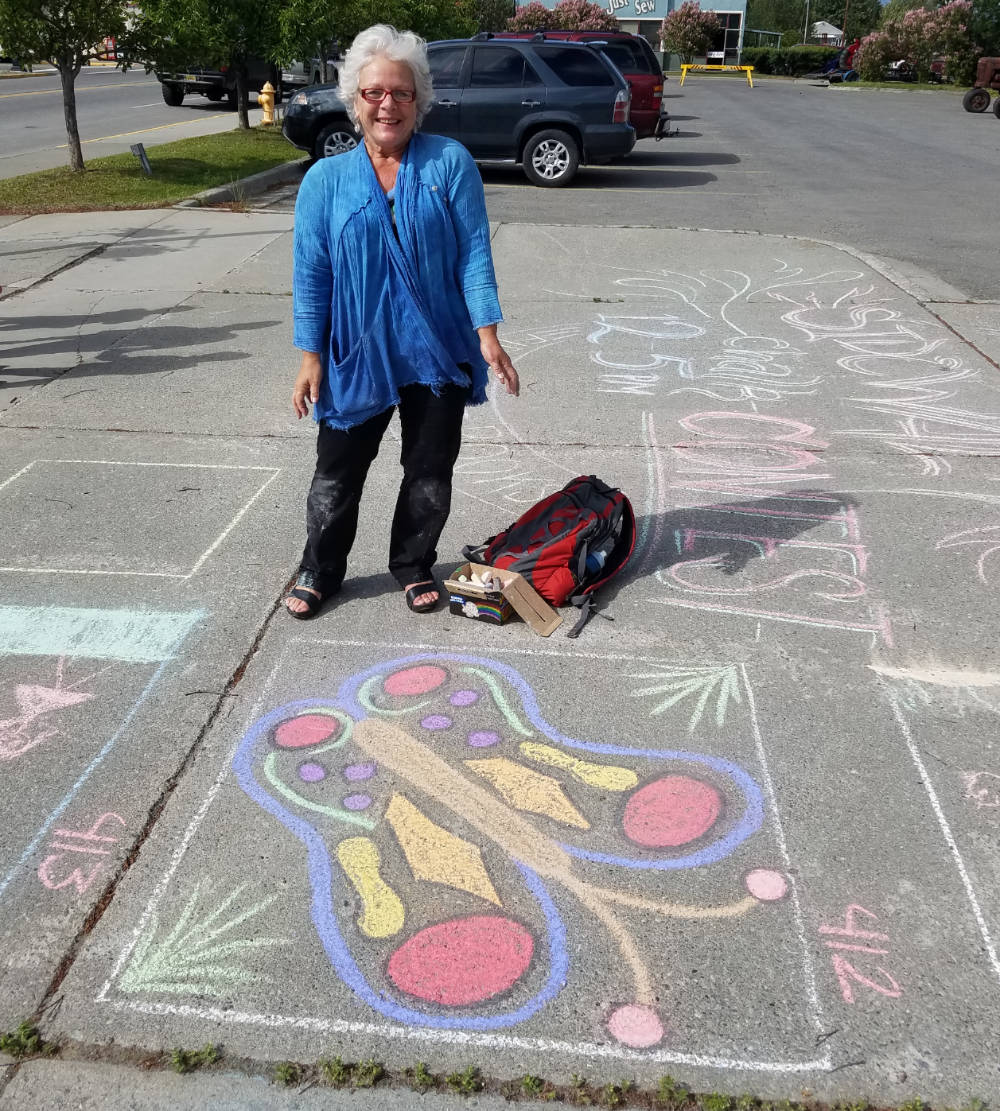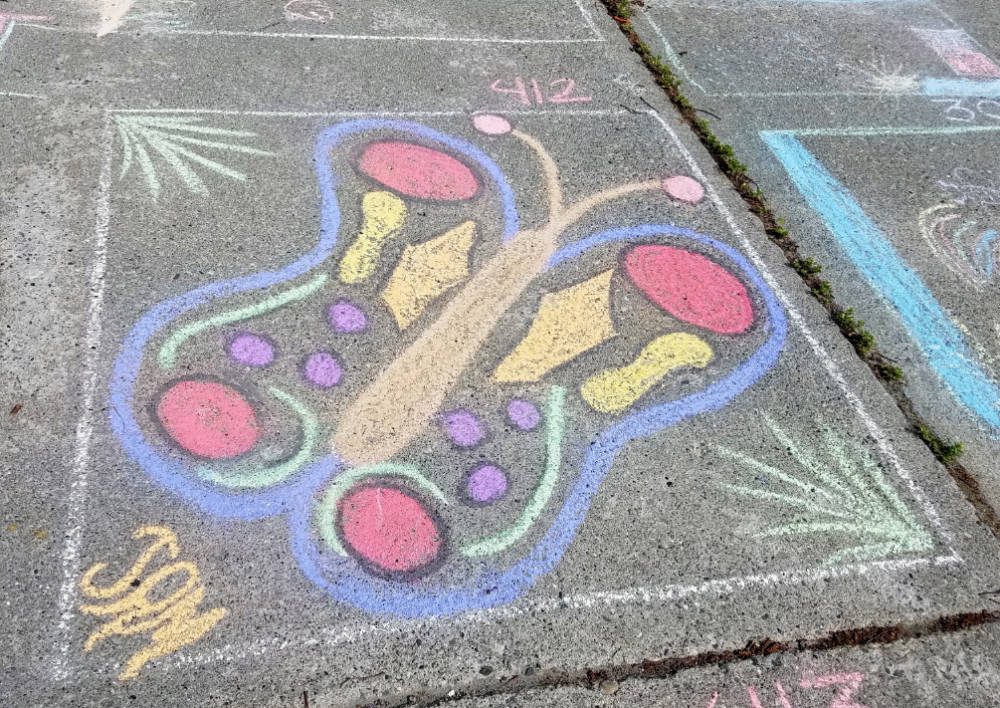 Suzanne's Super Success Story
I met Suzanne in a parking lot in Ocean City, Maryland 2 years ago.  I had been traveling full time around the country in my 19' class B van decked out with inspirational quotes!  I was returning from a walk along the beach when I saw her reading the van (Van-Go).  We ended up chatting for hours while her daughter snoozed on and off in her car parked just behind me!
It was a moment in time that neither of us could have imagined would have been the impetus of a beautiful long-distance friendship.  In hindsight, I believe it was an event strategically designed by the universe, hands down!  Energetically, we were ready to meet each other through this casual encounter that would eventually serve us both well.
Suzanne, a single mom, raised her two daughters, without an ounce of concern for her own needs or wants, and did so quite lovingly.  Her daughters are delightful. During those years (and many prior) a host of unhealthy patterns were developing that Suzanne was unaware of that caused her to struggle in her daily life even after her daughters were grown and on their own.  During our 6 months of coaching, Suzanne has been able to bring to light the many ways she was denying herself, making it nearly impossible to live a joy-filled life!  Her genuine trust in our coach/client relationship, receptivity to the tools and processes I taught her and a sincere willingness to discover her best self, has allowed Suzanne to discover that she has within her all she has ever needed to be a strong, creative, loving, independent and empowered woman.
Several areas where she has made leaps and bounds of progress are:
1. recognizing she is loveable and worthy of saying "YES" to her own wants and needs
2. exercising her right to make choices that others may disagree with
3. being able to say "NO" to anyone or anything that does not serve her
4. releasing her need to 'people-please' for the sake of superficial acceptance
5. staying in her power when a conflict arises with another person
6. trading in her role as a victim for one as a confident creator
7. using her voice to express decisions to refuse mistreatment of any kind
8. being her authentic self in the company of others/not influenced by THEIR perspectives
9. letting go of the need to take care of everybody
10. basking in the knowing that she is FREE
Suzanne and I continue to work on 'in the moment' challenges as they surface as well as celebrate WIN after WIN that she experiences.  She has truly taken full advantage of having a personal life coach and has benefited greatly from our dynamic sessions together.  She utilizes what she has learned and thrills in sharing with me all the ways she implements her newfound skills for releasing any resistance to experiencing the life she desires!  Her gratitude for continuing to discover more of her amazing self and my gratitude for seeing her joy is practically indescribable.  Suzanne, her dedication to self-discovery and successes are among the many reasons why I chose to be a life coach and why it is so rewarding. Thank you, Suzanne, for believing in yourself enough to trust the process and my expertise in helping you uncover your innate greatness!